When you're done editing a draft you should always send a test to verify your content and layout before sending it to your contacts.
​Click on the Send test button in the upper right corner.
Search and select the test list you want to use.
If you only want to send to specific test recipients on your list you can check or uncheck the tick box next to the recipient.
Click Send test or Send to Segment (if you want to test the segment you've used for the sendout). If the later, only test recipients matching your sendout segment (+ any project segment) will receive your test.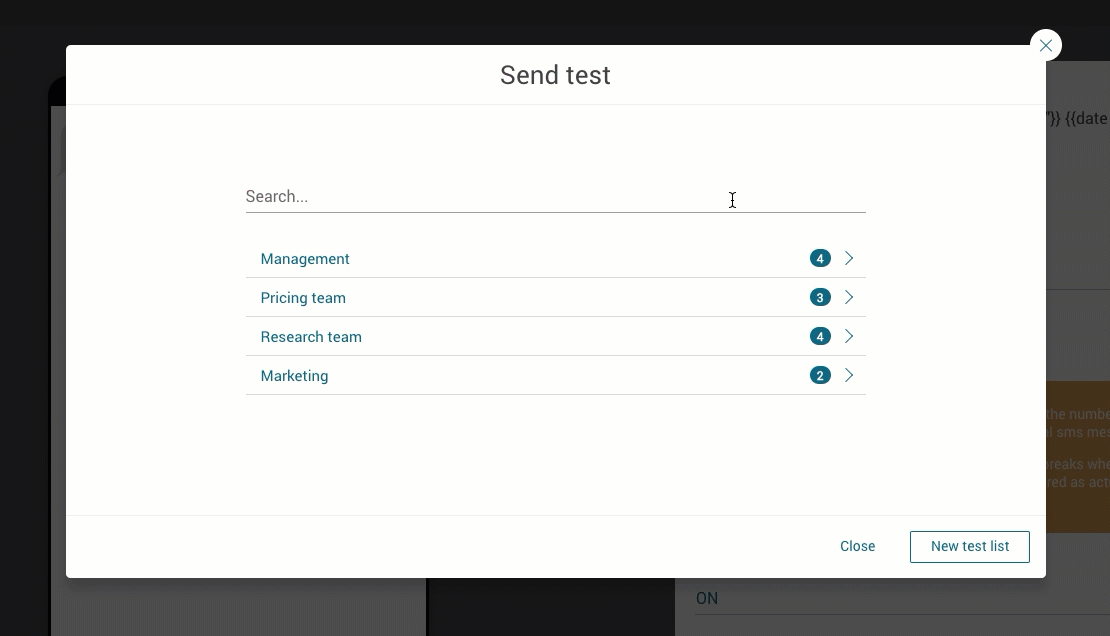 If a recipient on your test list is missing, e.g, a registered mobile number when you want to send a test SMS, this will be highlighted. You can then choose whether to add a mobile number (by clicking the pen) or ignore this and send your test SMS to the others in your test list.
To add more data to a contact than the basics, just click Open contact in a new tab, and you will get the full contact card with all your attributes.
This procedure can also be made when a test recipient should match or not match segments on or in your delivery.