You can cancel a scheduled sendout by locating it under Pending and click the Option button and select Cancel.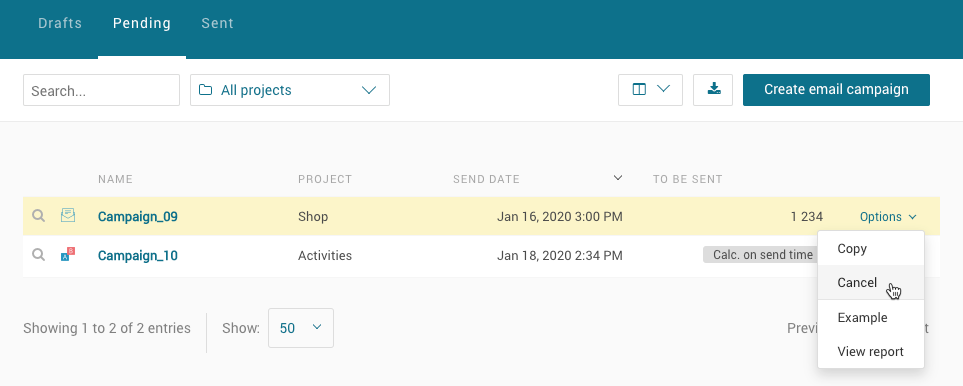 You can also locate it in Progress Center and cancel the campaign from there.
The sendout will then move back to the draft section and you will be able to edit it as a regular draft again.