Symplify 2019 Q2 release includes new functionalities and improvements.
Here's a summary for you!


Hello brand new SMS editor! The SMS channel will go through a huge transformation with this release. Not only the interface but also a bunch of new features are added, such as sending speed, link domain selector, placeholder helpers and a lot more. Check it out here on Expertise.
Over time this new interface for creating communication in Symplify will affect all channels.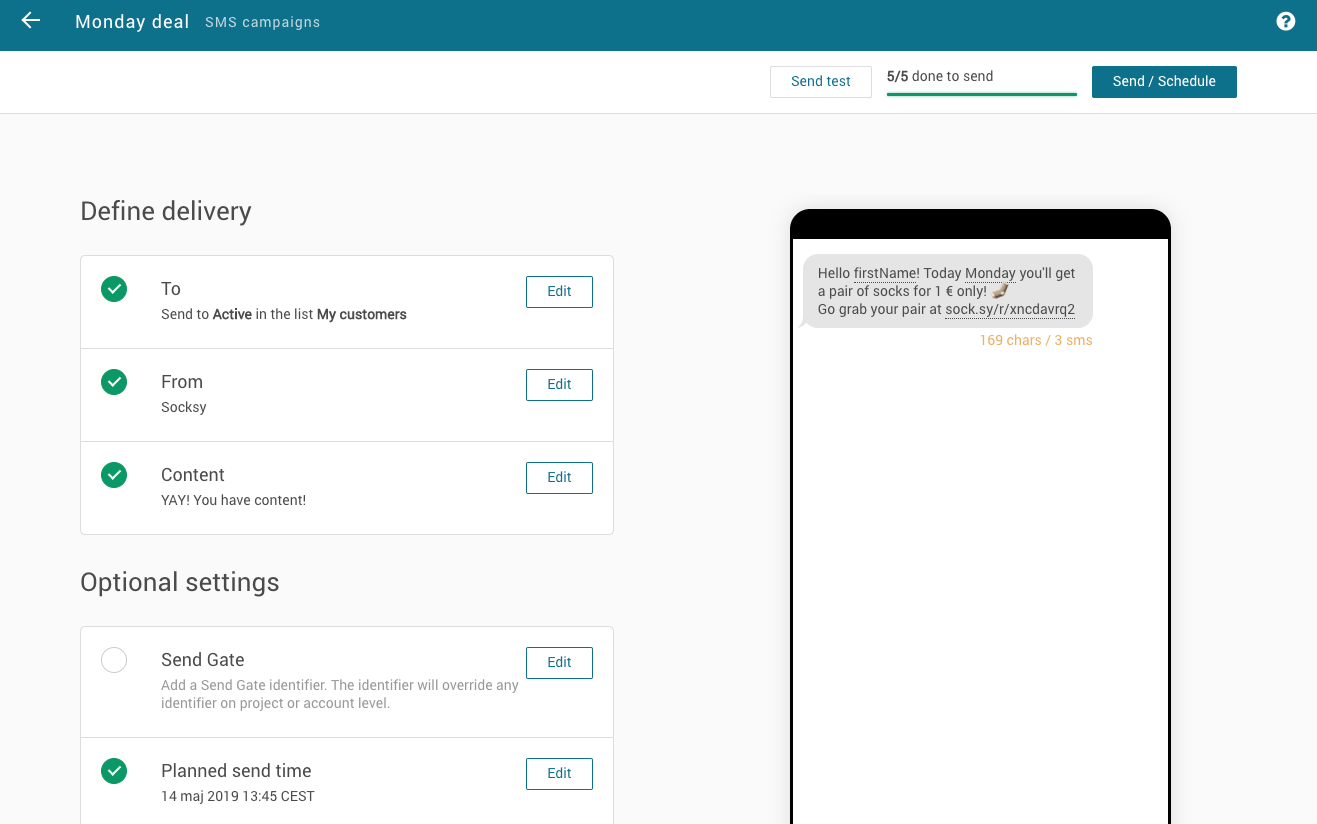 This release also includes our new feature Send gate! With this feature you can set up an automatic process for transferring contacts included in a sendout to other systems. The integrated system can then activate for example promotional codes, bonuses or add tags or other information to those specific contacts.
Reach out to your Success manager if you want to learn more.


We've made some minor design updates of the dashboard in order to make room for the brand new Progress center. Progress center will provide an overview of your account activity (not all activity types are included in this version but campaign generation, segment test and segment export are).


You may also notice that some of your activities gets queued due to other activities in progress. Queued activities can be overviewed from here.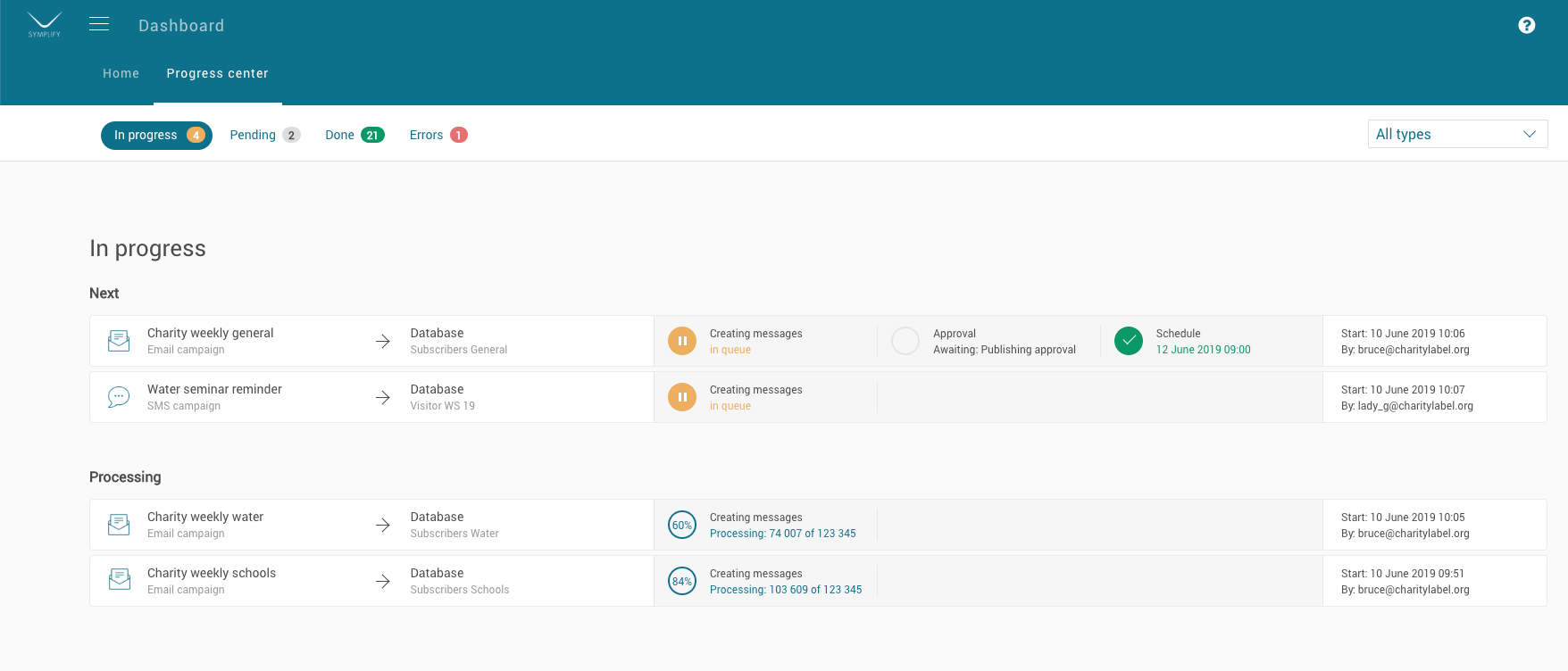 ​
Skins has been updated with more functionality and possibilities. When configurating a skin, you can now for example select header and footer layout in the configuration and the content included in the selected block will be highlighted in the configuration.
Based on customer feedback on our latest account settings update we've now rearranged the overview. Now we have categories with subpages directly on the overview page and you can easily search to find the topic you're looking for.