You can always add (or delete) elements to (from) a block. Click at the green + icon (Add content) at the top right corner of the block.

Click at Add next to the element(s) you want to add and Close to close the pop up.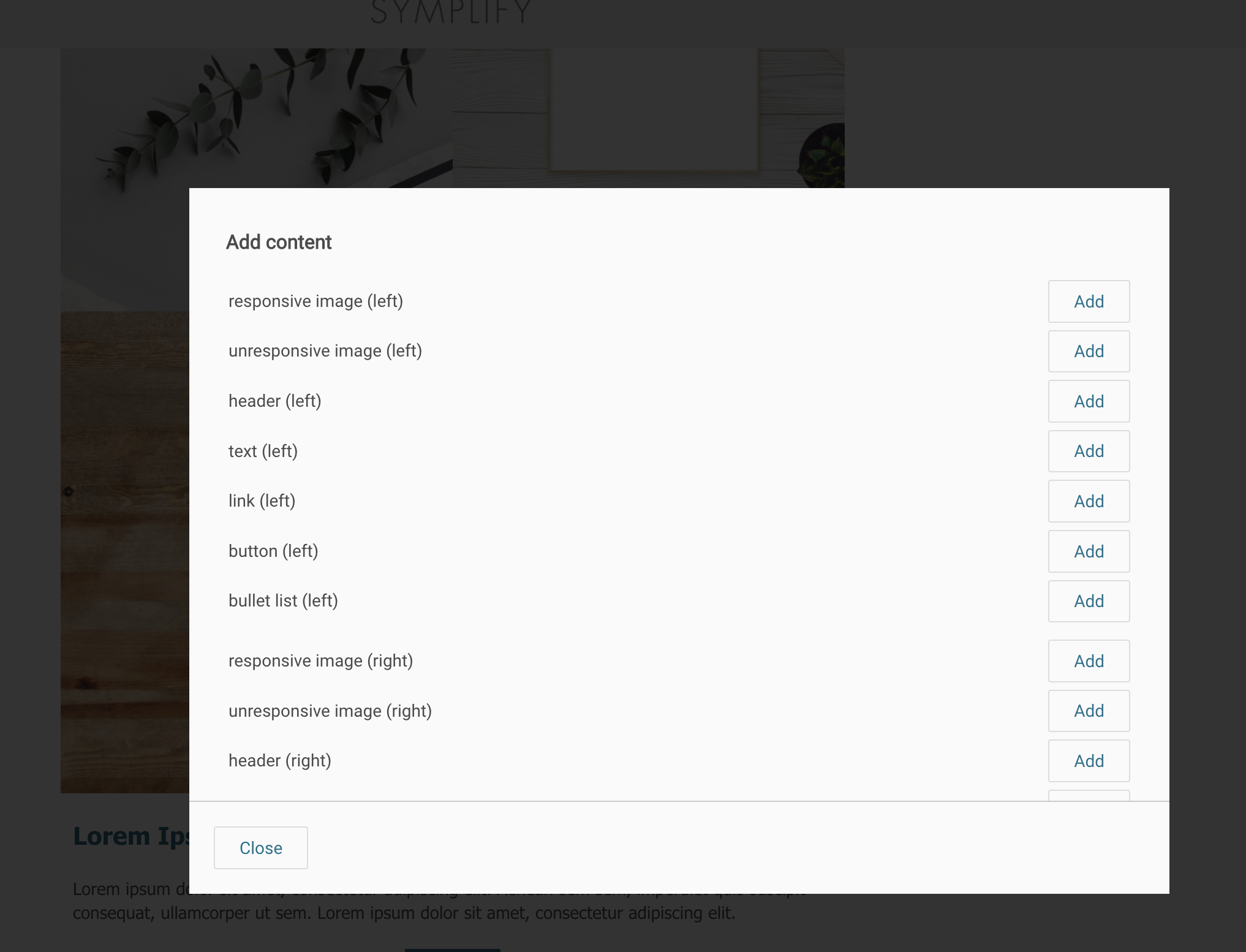 You can change the order of the added element if necessary. Click at the element that should be moved and then at the Move up or Move down button.
You delete an element by clicking first at the element you want to delete and then at the Delete button.