If you are using Skins*, you can't change your logo in the header or footer in your boilerplate or email draft. But you can change them in Skins.
Go to Skins (you find it under Account Settings > Design), if you want to change the logo for a specific project, choose the project, otherwise stay at Account settings and the tab Logos.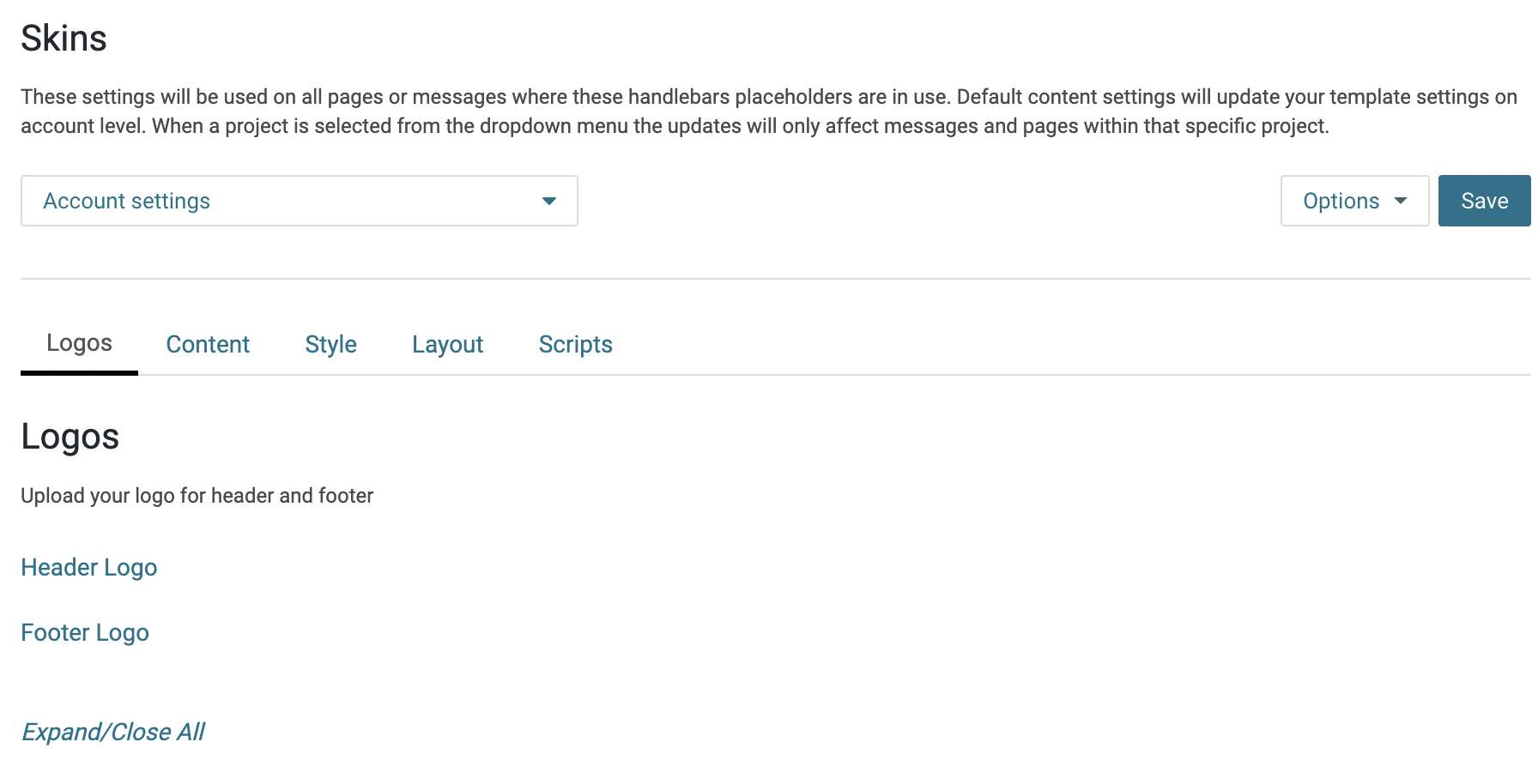 Click at Header Logo or Footer Logo to change the logo and or the size, link, alt text.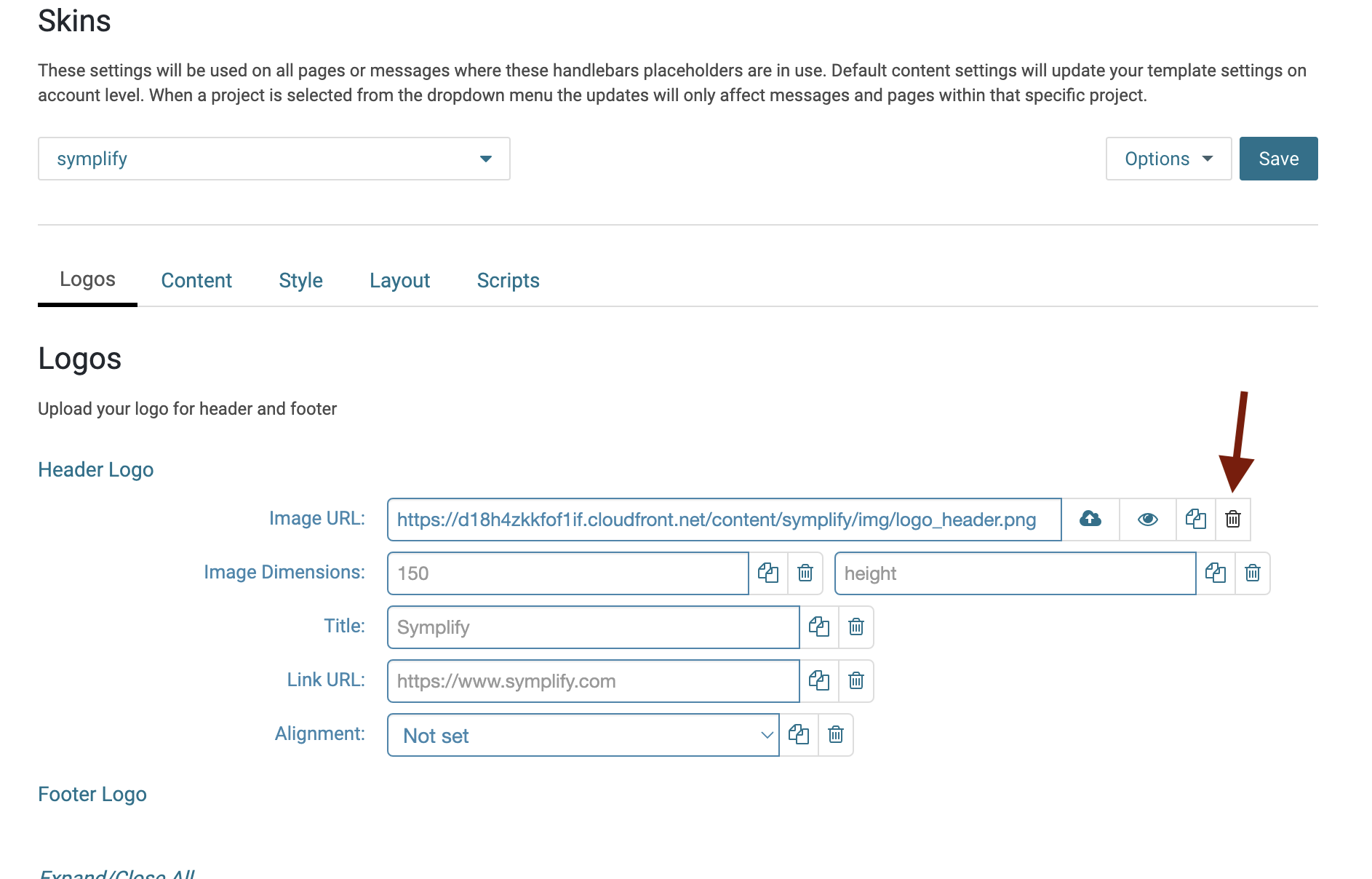 Reload your boilerplate/email draft to see the changes. If the logo isn't changing, the project you are using for your email draft might have it's own settings. In Skins, choose the project and check the logo settings. If you want to use the settings from Account settings, remove the project overwrites by clicking the Remove-icon (trash bin). Don't fortget to save your changes.
If you are using a special header or footer, you might need to stick to a certain size of your logo. If you need to change the background color of your header/footer so it matches the logo, you can do it under Style - Header (or Footer) - Background Color.


*Unsure if you are using a header or footer from Skins?
Click at Inspect at the header/footer block, unlock the block.



If you get a pop-up with the handlebar, you are using the header/footer from Skins.