Scheduled imports and exports are connected to an FTP account to look for files or drop files.
You can use your own account (recommended) or get an account from Symplify.
Go to Account settings > FTP Accounts.
Click on Create new and simply add the host, user name, password and then select the protocol (all this is provided by your IT department if you are using your own account).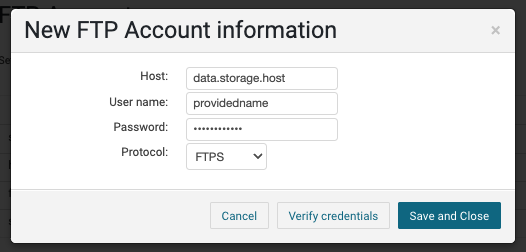 Verify your credentials and save the account.
You can add several accounts if you have different sources or destinations.
All saved accounts will be available on imports and exports.