Keeping our focus on the recipient's experience of our digital marketing, there are more tools to work with than text and images. One that comes to mind easily is videos and perhaps even more animated gifs, which is a kind of content more and more people actively seek out on the Internet. Animated content can be used in many ways in your communication. For example, to:
showcase products
show how the products can be used
provide instructions for handling or care
tell the viewer about the sender
have other people talk about their favorite products.
Animated content in emails
Incorporating videos into your emails is similar to working with images, but a you should be aware of that there still is a pretty low email client support in showing videos which means that they usually are not playable in the email itself. Therefore, you should present it with an image that links to the actual video.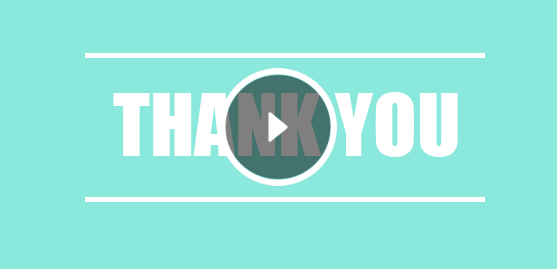 Taking a screencap from the film could be solution but you could also use an image or a photo that illustrates the content of the video. Place a start button in the image, or go one step further and illustrate the video player too. The video will look as it is located in the email but another window will open to show it. We bet you have seen a bunch of those, and that feels pretty… Well, not that strange actually.
Another way of using moving images in email is incorporating animated gifs. It's a great way to make your email more fun.
However, animations are not supported by all email clients, but in the ones who don't, the first image in the series will be shown instead. Therefore, make sure your first image in the animation works as a stand-alone image too.